The Parlotones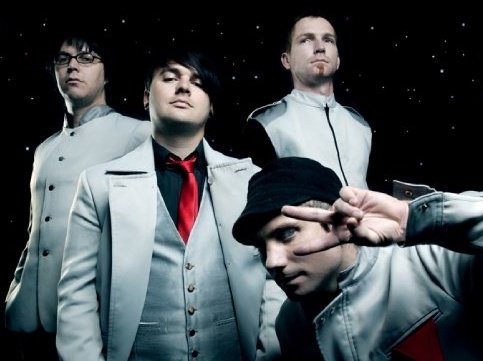 Indie rock/pop band from Johannesburg, South Africa, The Parlotones are Kahn Morbee, Neil Pauw and brothers Glen and Paul Hodgson have gone on to achieve massive success in their home country of South Africa, as well as success in various international markets.

They released their first album Episoda in 2003 and have since released six more studio albums: radiocontrolledrobot(2005), A World Next Door to Yours (2007), Stardust Galaxies (2009), Journey Through the Shadows (2012), Stand Like Giants (2013) and Antiques & Artefacts .They have also released two live albums, Unplugged (2008) and Live Design (2010).

Combined album sales, to date, are in excess of half a million (South Africa only). Radio controlled robot and Stardust Galaxies both won a South African Music Award (SAMA) for "Best Rock Album". They have won numerous local awards and a handful of international songwriting awards.

The band has toured internationally since 2007, spending months on the road in the UK, Germany, Austria, Switzerland and North America. They have also toured in South America, Canada, Australia, Japan and Russia.

The band have been involved with Earth Hour, Live Earth, Nelson Mandela's 46664 and the Nelson Mandela Children's Hospital, Rhino Force, United Against Malaria and in 2012 they climbed Mt Kilimanjaro as part of an awareness campaign to end violence against women and children in Africa.

Three different wines were blended by the band during 2009 and 2010. These wines were named after some of their more popular songs: "Giant Mistake", "Push Me to the Floor" and "We Call This Dancing".

In 2012 the band performed a rock opera called Dragonflies and Astronauts which was broadcast live around the world in 3D via DIRECT TV and in 2D live on Facebook. The band are also well-known for their music videos, which cover various styles and themes, almost every video has won an award.