Flower Power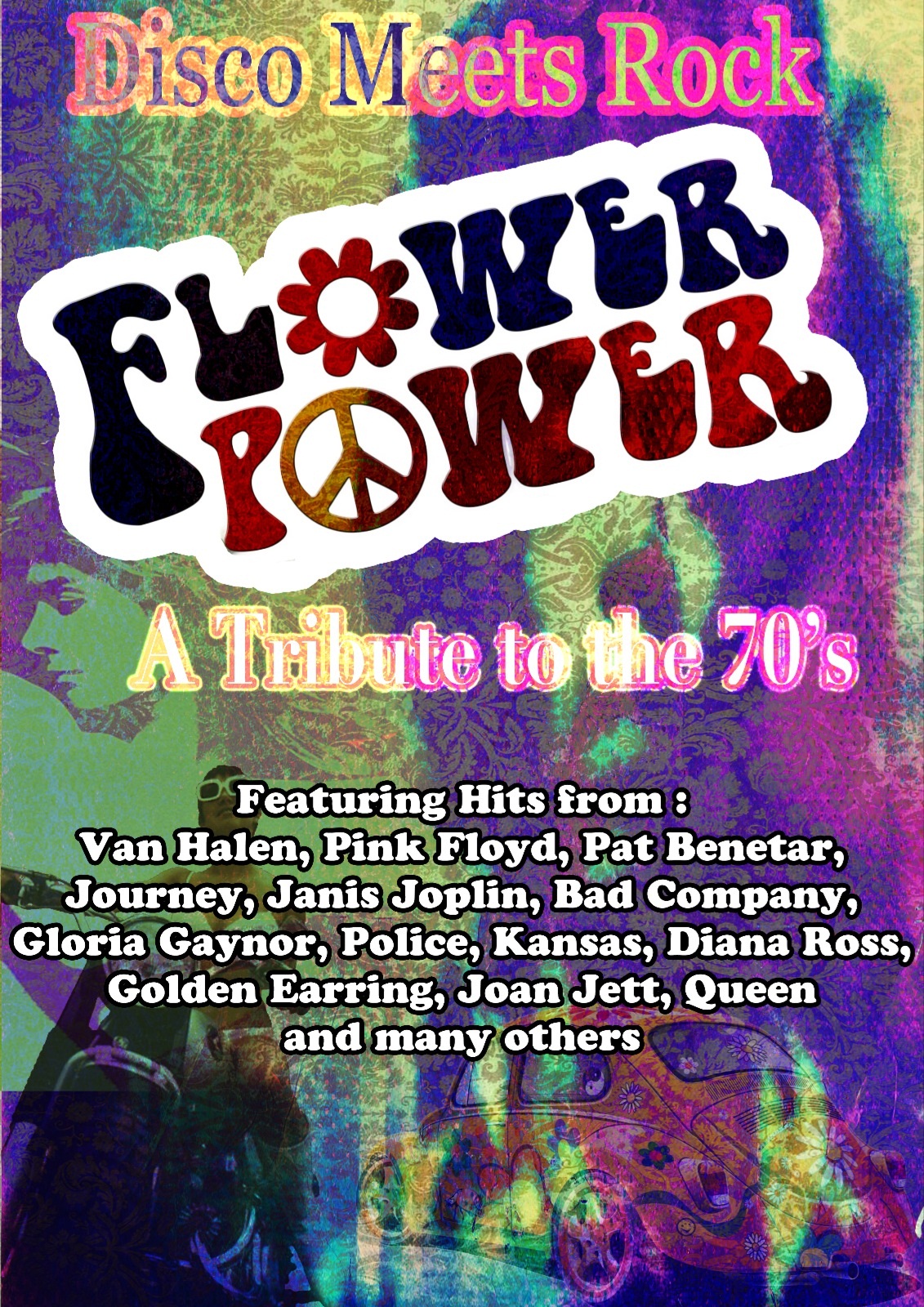 Flower Power'
An energetic, HIGHLY musical tribute to artists and bands from the 70's!

Featuring a wide variety of music from Pink Floyd, Pat Benetar, Bad Company, Joan Jett, Van Halen, Tina Turner, Kansas, Gloria Gaynor, AC/DC, Elton John, Patti LeBelle, Journey, and much more!

Another high standard performance by 'The Shakes Productions' team!
So pull out those bell-bottoms and high heels, and re-live the 70's!