Barnyard Vereeniging believes in giving back to the community and thus have assisted Schools, Churches, NPO's Social Clubs, etc with fund raising opportunities since its establishment in the greater Vaal Area.
Take advantage of the opportunities Offered at Barnyard Vereeniging in the year 2017
Barnyard Vereeniging can accommodate 340 patrons i.e. 240 seated on the ground floor and 100 on the first floor.
Barnyard Vereeniging Boasts a large stage, fully equipped with high-tech sound and lighting gear as well as qualified professional Sound & Light technicians and a projector as well as a big screen - Be sure to take advantage of the branding and display opportunities available at the Barnyard Vereeniging.
Barnyard Vereeniging Provides catering for Food, otherwise clients are welcome to self cater.
Barnyard Vereeniging has a cash bar and no outside beverages will be allowed inside.
Barnyard gives you cultured, amusing and memorable entertainment at affordable prices good value for your money!
Contact Barnyard Vereeniging at 016 454 8388 or www.barnyardvereeniging.co.za to book your appointment for really great deals.
Fundraising Shows 2019
Option 1: "80's Evolution"
An awesome tribute to the greatest hit pop/rock songs of the 80's!
From Madonna to Annie Lennox, Boy George to Guns n' Roses, Donna Summer to Queen, and everything in between!
So tease that hair, pull on those leg-warmers, and come re-live the 80's!
Another high standard performance by "The Shakes Productions" team!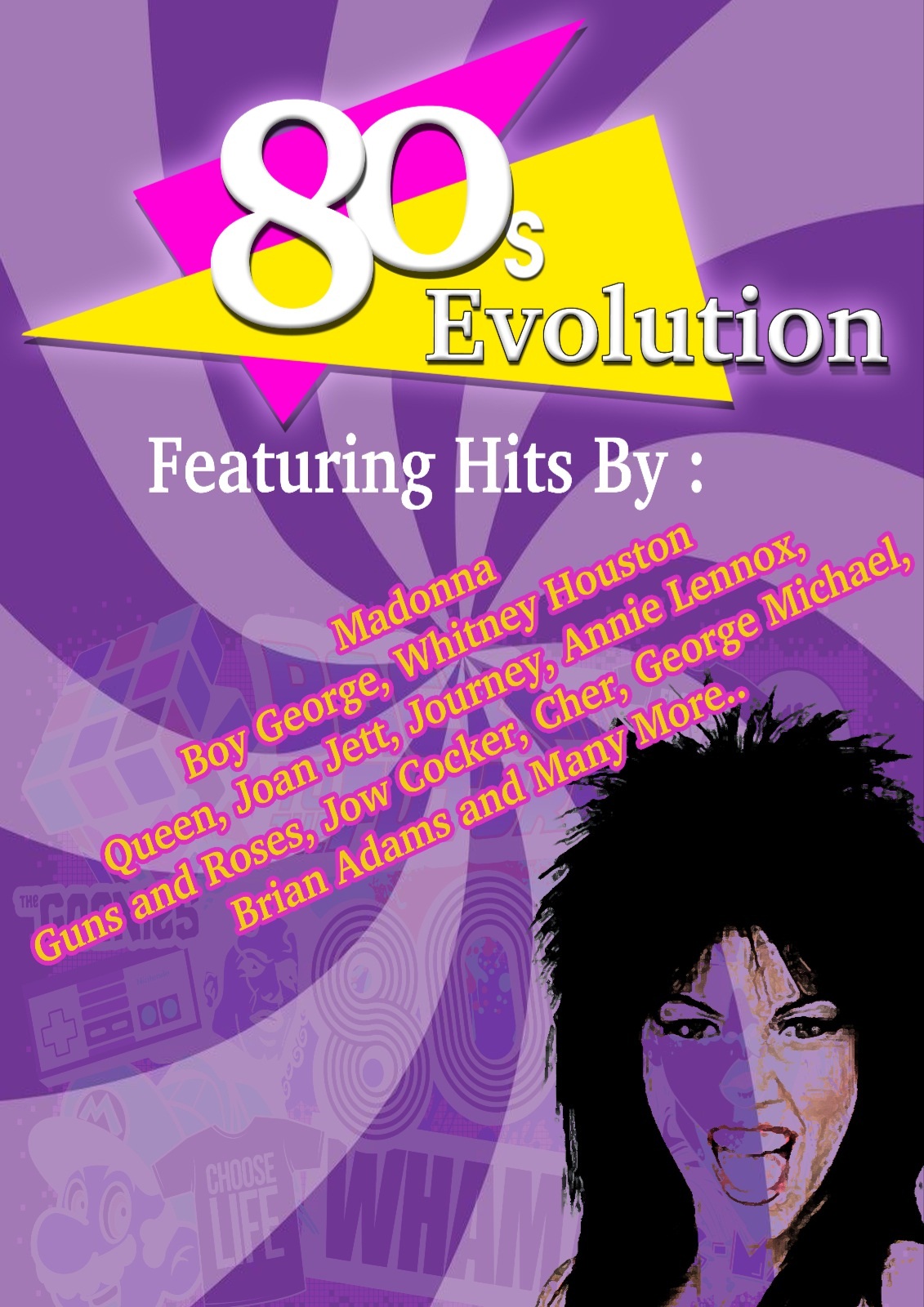 Option 2 : "Long Live Rock n'Roll"
Honouring musical Icons who are no longer with us- from the 60's till now!
A touching tribute to Elvis Presley, Janis Joplin, Bee Gees, John Lennon, Patsy Kline, Bob Marley, Amy Winehouse, David Bowie, Queen, The Doors, George Michael, and much more!
Come and celebrate the lives of these incredible artists with us!
Another high standard performance by "The Shakes Productions" team!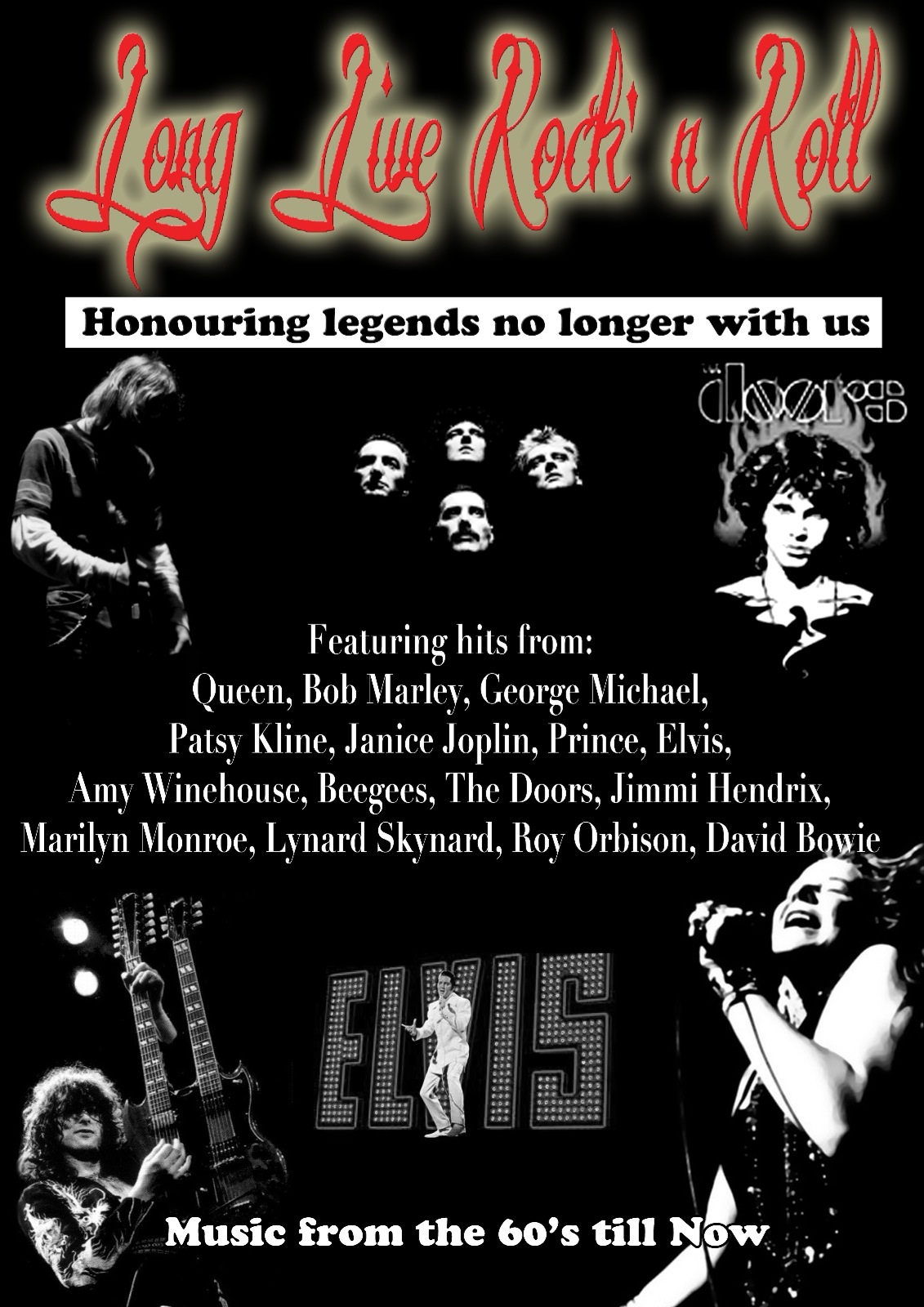 Option 3: "Old School Flower Power"
An energetic, HIGHLY musical tribute to artists and bands from the 70's!
Featuring a wide variety of music from Pink Floyd, Pat Benetar, Bad Company, Joan Jett, Van Halen, Tina Turner, Kansas, Gloria Gaynor, AC/DC, Elton John, Patti LeBelle, Journey, and much more!
Another high standard performance by "The Shakes Productions" team!
So pull out those bell-bottoms and high heels, and re-live the 70's!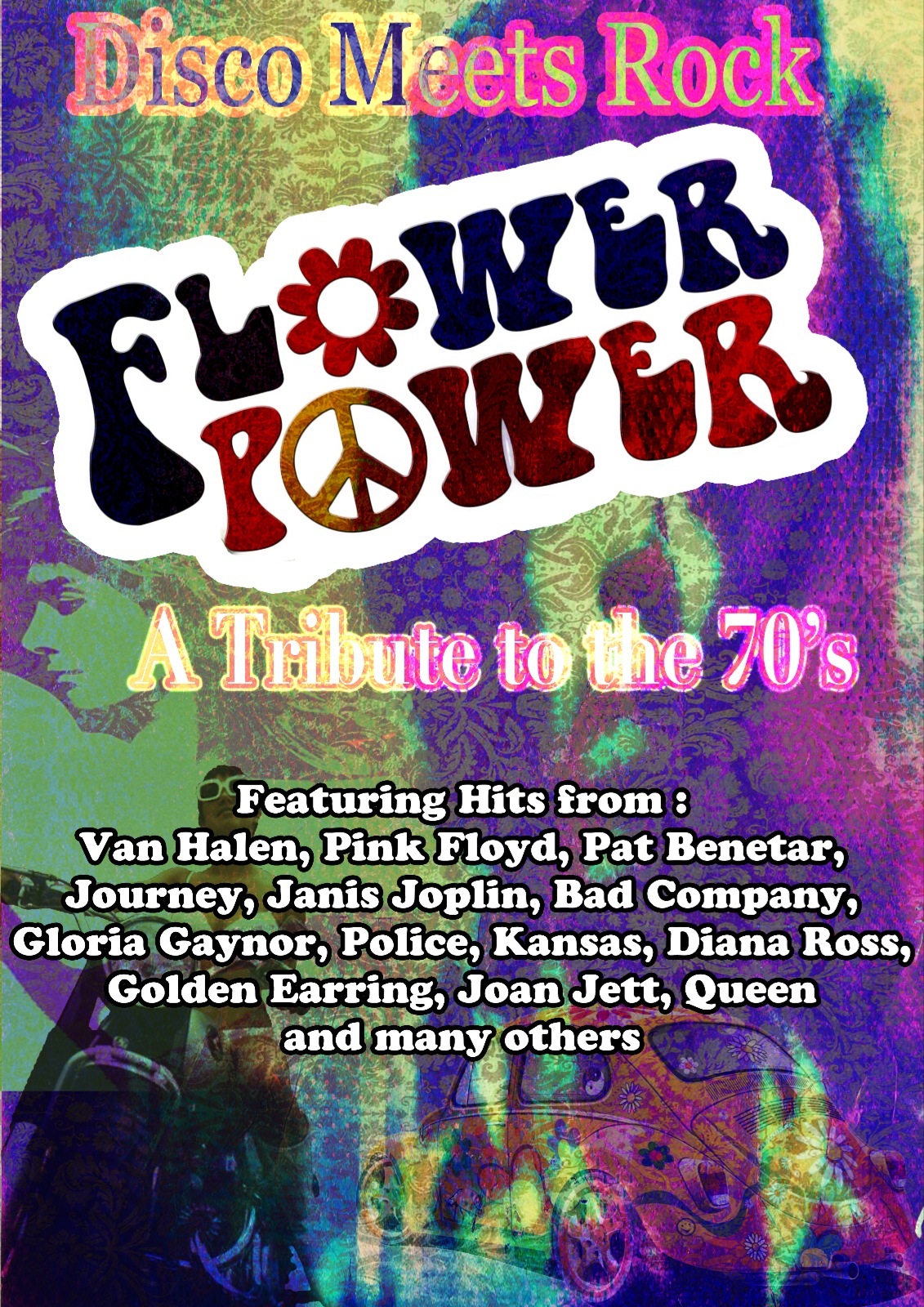 Option 3 :"Old School Rock Shock"
Featuring Country/Rock/Dance hits from the 60's till now!

Queen, Tina Turner, Elvis, Beyoncé, AC/DC, Journey, Shania Twain, The Eagles, Guns n' Roses, Lady Gaga, Bruno Mars, and much more!

(7 piece ensemble)
A Country/Hard Rock combination that'll blow your socks off!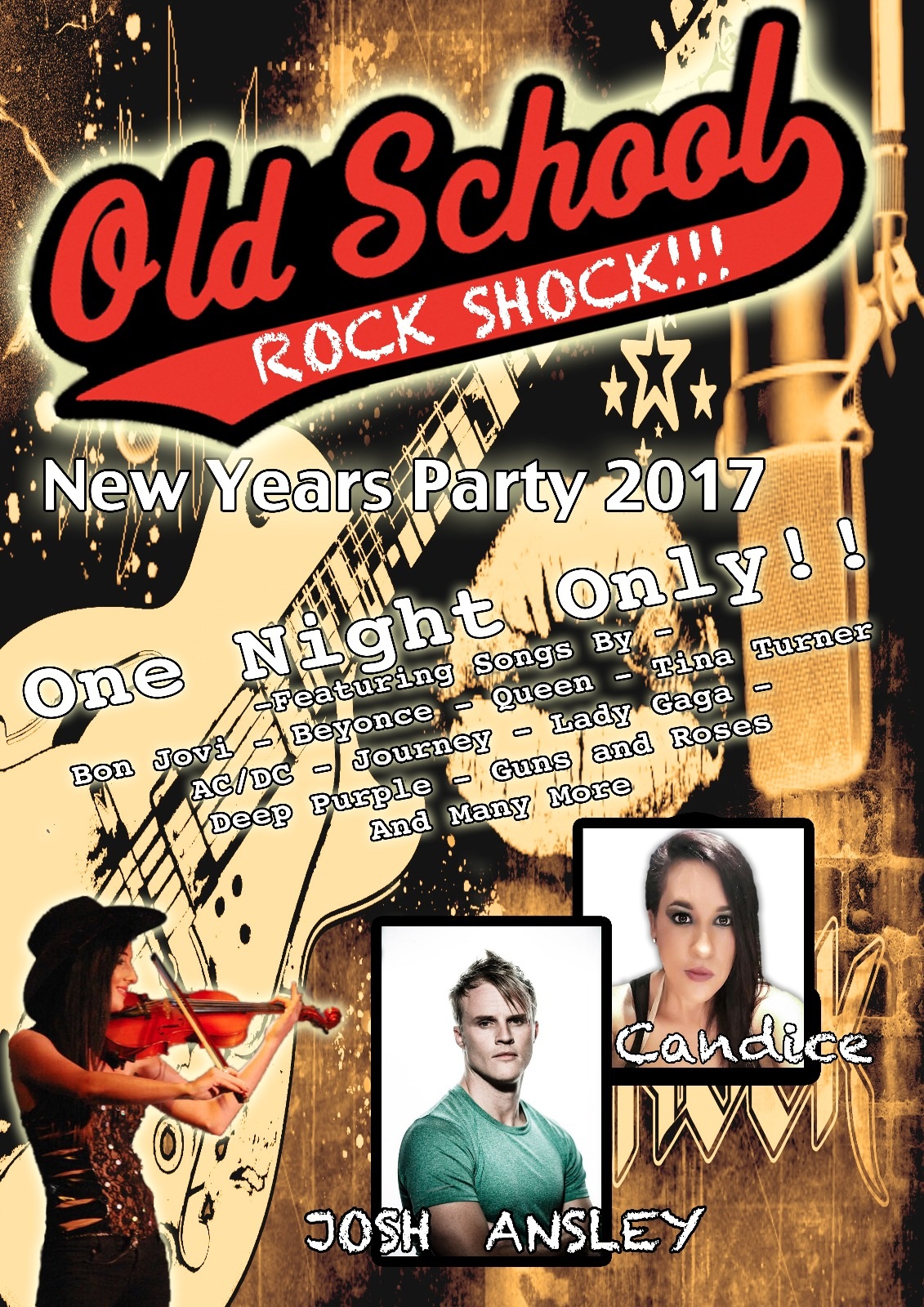 Option 4: "Rocking down the Highway "
Country meets Rock!

Featuring hits by Johnny Cash, Shania Twain, Creedance Clearwater Revival, Tina Turner, The Eagles, Lady Antebellum, Bryan Adams, Dolly Parton, Bon Jovi, Santana, Lady Gaga, Doobie brothers, and much more!

(7 piece ensemble.)
Come kick your heels and "Line Dance" with us!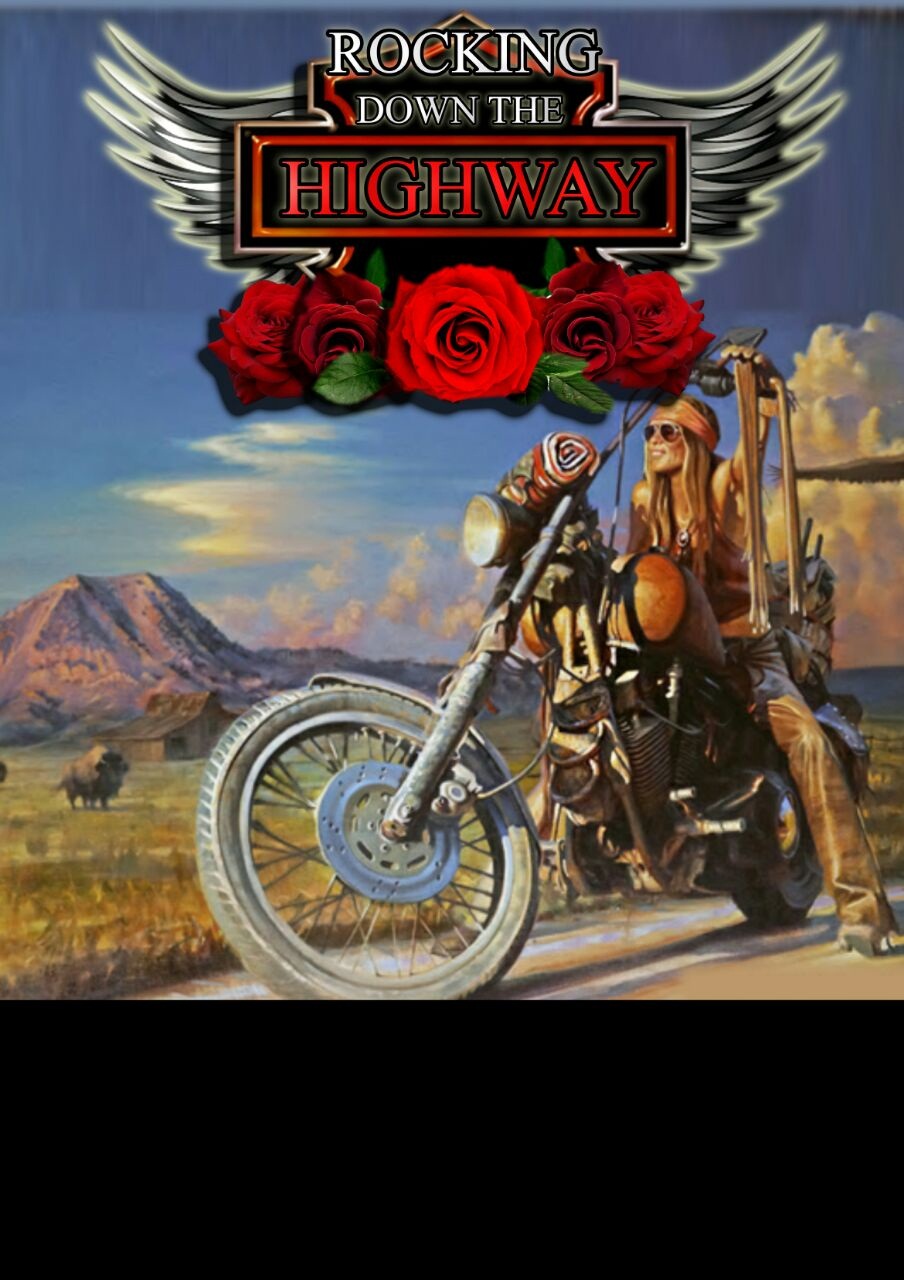 Option 5: "Diamonds Kings and Queens"
A tribute to Neil Diamond and friends- Shirley Bassey, Elvis Presley, Queen, Lady Gaga...
A Neil Diamond journey...!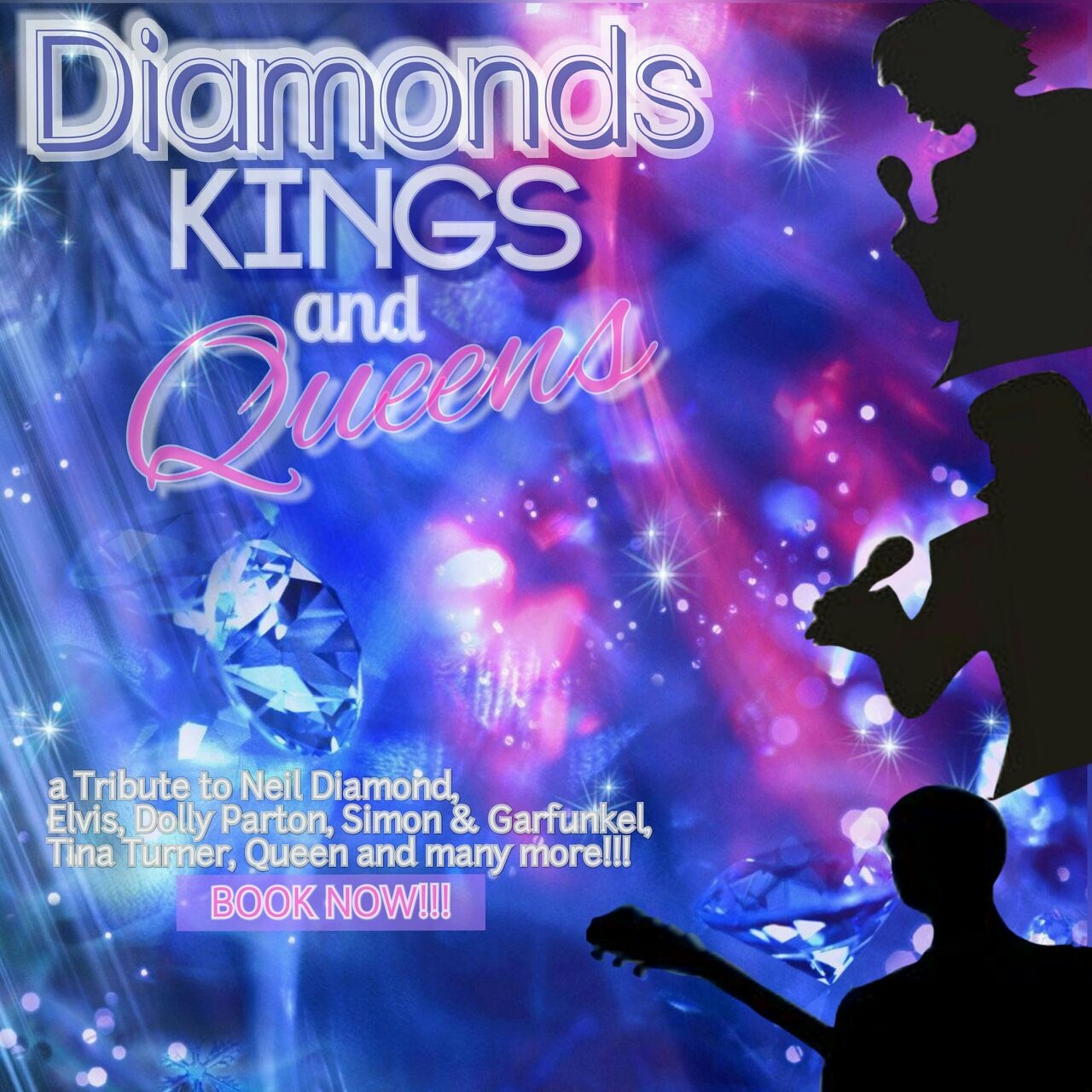 Option 6: "Rock n' Roll Boogie"
From Elvis to Elton John, from Beatles to the Bee Gees!
A fun rivalry between Rock n Roll and Disco, from the 60's and 70's!
(6 piece ensemble)